CONCEPTUAL DESIGN
A luxury detached house project that pays attention to every element of living. Allowing you to live in the midst of green nature and the shade of trees. The house of the project focuses on architectural design so that every living space inside the house can connect with nature. Thus making the inside of the house have sunlight and a breeze blowing through easily. So it has create warmth and coolness for residents

The project design concept also reflects to the landscape architecture of the garden, so it has both modernity and shady. We plan the garden area to receive the morning sunlight and evening breeze. The club building has a minimalist design. which looks comfortable in harmony with the shade of the trees

Modernity is attractive and most enduring on its simplicity. Nara Home, a home designed to balance nature and modernity for everyday living.
ความทันสมัยมีเสน่ห์และยั่งยืนที่สุดบนความเรียบง่าย
นาราโฮม บ้านที่ถูกออกแบบมาเพื่อความสมดุลของธรรมชาติและความทันสมัยเพื่อการอยู่อาศัยในทุกวัน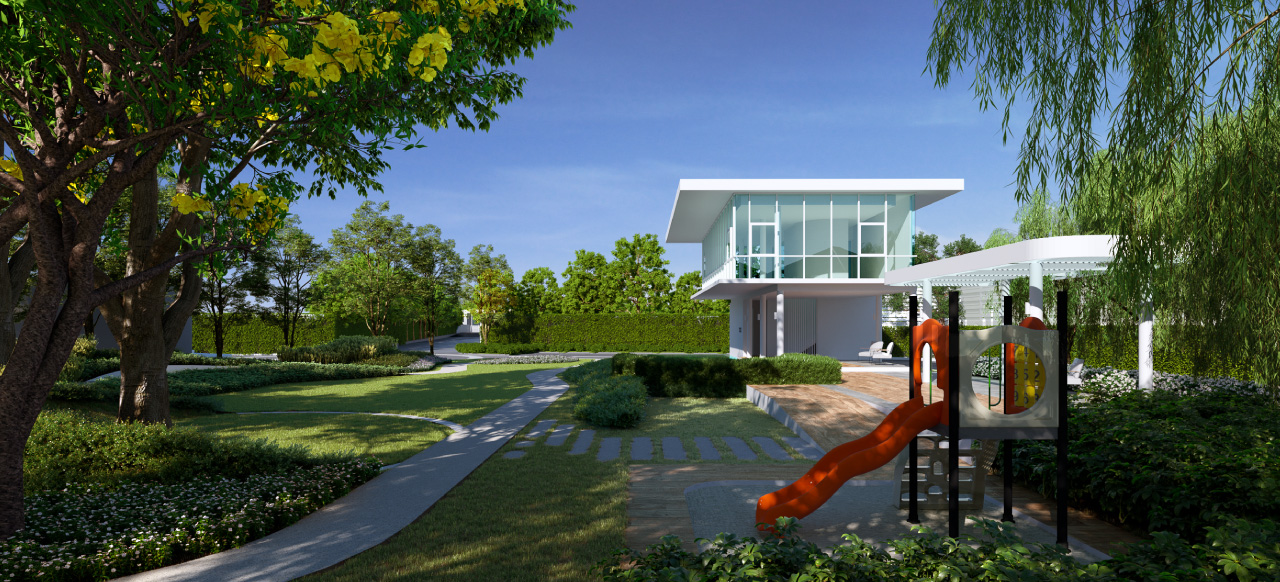 ทำเลโครงการ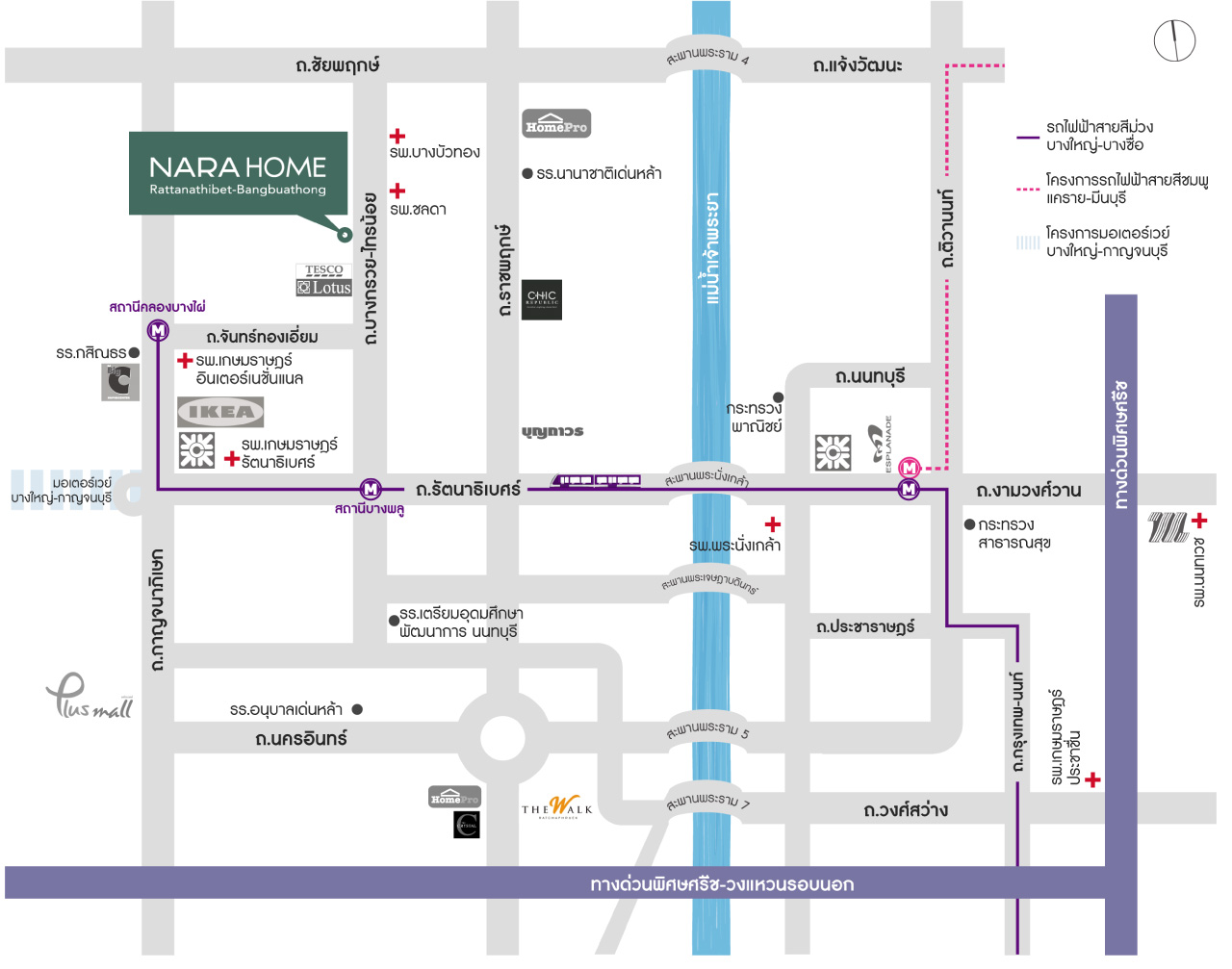 Convenient for every living a Project is located on the main road near the purple line station and Central Westgate Department Store, hospitals and educational institutions
สิ่งอำนวยความสะดวกโดยรอบโครงการ (ระยะทางโดยประมาณ)
| | |
| --- | --- |
| Central Plaza Westgate | 5.8 กม. |
| IKEA บางใหญ่ | 5.8 กม. |
| ตลาดบางบัวทอง | 1 กม. |
| รถไฟฟ้าสายสีม่วง สถานีบางพลู | 3.5 กม. |
| รถไฟฟ้าสายสีม่วง สถานีคลองบางไผ่ | 4.4 กม. |
| โรงพยาบาล เกษมราษฎร์ รัตนาธิเบศร์ | 4.5 กม. |
| โรงโรงพยาบาลเกษมราษฎร์ อินเตอร์เนชั่นแนล รัตนาธิเบศร์ | 5.8 กม. |
| เตรียมอุดมศึกษาพัฒนาการ นนทบุรี | 7 กม. |
| โรงเรียนเด่นหล้า พระราม 5 | 11.6 กม. |